We are routinely asked why we choose to work with WordPress first when it comes to our custom web design projects. The simple answer is that WordPress offers us everything we need. It provides us with a blank slate and offers infinite possibilities so we can build amazing web experiences for our clients.
Before we dive deeper into the reasons why we think your next website should be built on WordPress, let's look at the long answer to why we are WordPress-first.
Our custom web design projects are just that: custom. Because of WordPress's functionality, we can tailor each project to each client and their needs, instead of using out-of-the-box solutions that don't fit quite right. We don't use templates (although templates can be a benefit, more on that later). Our designers have the freedom to express their creativity, building out unique designs and pairing them with an easy-to-use content management system—which results in a win-win situation for our clients.
WordPress really does have infinite possibilities—ranging from blogs and educational platforms to e-commerce solutions and much, much more. Regardless of what you are trying to build, if you can imagine it, you can build it on WordPress. With more than 50,000 plugins currently available at WordPress.org (downloaded over 1.4 billion times worldwide) and countless others being custom-developed, you can find something that will help you achieve the website of your dreams.
Let's dive into the top five reasons we love working with WordPress to build world-class quality websites for ourselves and our clients.
Top 5 Reasons to Build Your Website with WordPress

WordPress is an open-source and free-to-use platform that offers access to a wide range of plugins for added functionality, such as WooCommerce for e-Commerce services online. You can also host WordPress sites in the hosting environment of your choice.
From a design point of view, you have thousands of themes available to choose from when you build your next website. What types of themes, you ask? Anything you can think of, honestly. Technology, entertainment, healthcare, business, finance, art & design, fashion, education, real estate, non-profit, e-Commerce, and more.

To make building websites even easier, there are many web design element builders available for WordPress, with the top options including Guttenburg, Elementor, Beaver Builder, and our all-time favorite: Divi Builder. These builders are well known for their sleek interfaces, ease of use, range of template & widget offerings, ability to design with or without coding knowledge, and many other notable features.

2. EASY TO MANAGE & SECURE
Maintaining your website with WordPress is a piece of cake. Easily install plugins (or update them with minimal effort), schedule and maintain data backups, and secure your website with a myriad of plugins available. To install or update plugins, all you need to do is head over to the plugins tab and choose your desired action. We recommend several plugins as an integral part of any website being built. 
We recommend using WP Security Audit Log to seamlessly log and monitor all user actions on your site, and Sucuri Security for malware protection (among other uses). For backups, we recommend WP Time Capsule, which will take real-time, incremental backups of your website for peace of mind. You can even set up staging sites (and migrate from them) to test updates or new features with ease.
Many people hold a common misconception that WordPress websites are slow and clunky. But that could not be further from reality. Take the Revised Edition website, for example; pages on our site can load in less than a second—that's fast. Optimization is the key (as it would with any builder) to designing a lightning-fast website. 
We always recommend to our clients that they: 
Compress images for quick loads via Smush Pro

Compress and minify CSS, JavaScript, or any HTML via Hummingbird or through Cloudflare
Run your website through a CDN to ensure content can be delivered fast throughout the web
First and foremost, WordPress was created to be a blogging platform. To this day, it continues to be the top-performing blogging platform on the market. Blogging is an effortless activity, and it can be set up with a few clicks of the mouse. 
You can easily expand the features of your blog with a vast number of plugins currently available to enhance your content and delivery. We recommend installing Monarch from Elegant Themes for sharing your blog posts to your social media channels.
The most significant advantage WordPress has to offer over other website builders is the ease of mastering SEO, or search engine optimization. Other platforms might lock you down when you attempt to make changes for SEO, but with WordPress, these changes are a breeze to manage. 
Some of the many SEO changes you can make include enhancing your URL structure, editing your visibility settings, or writing meta descriptions throughout your site. We recommend Yoast Premium for all your WordPress SEO needs.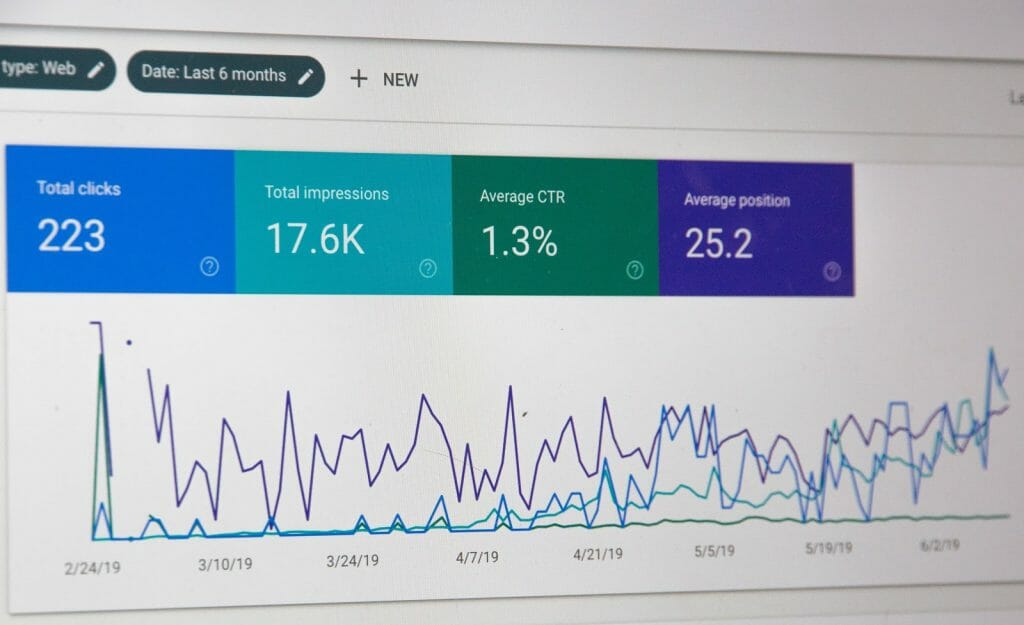 So...should you build your website with WordPress?
In a word: yes. 
Why? It's fast, sleek, and easy to use. It gives you endless options to customize and to seamlessly integrate your SEO and marketing strategies. 
All these benefits give your team—no matter how big or small—the ability to streamline all the back-end web tasks, freeing you up to spend more time with your customers and even saving you money that would have been wasted on less effective, less powerful web design tools. 
We think that's a strong case for a win-win-win situation if we've ever heard one.
If you and your team need to redesign your existing site or create one from the ground up, give our team a call. We'd love to help you create the website of your dreams.